Welcome to Coxheath Village Hall
Important News
In line with the current COVID-19 restrictions, the hall is now open to activities allowed to return in line with the government roadmap.
The situation will be constantly monitored and reviewed.

Details of the activities allowed to return during May and June can be found on the website diary.

All activities are responsible for ensuring that they fully comply with the sanitisation and registration requirements whilst they are in the building.

All visitors are required to:
Register their details for Test and Trace. (This is a law and not a request by the hall management).
Face covering must be worn except by young children and adults with medical conditions.
Observe the current social distance guidelines.
Use hand sanitiser.
Wash hands when possible.
Catch it – Kill it – Bin it.
With your help and co-operation, we can stay COVID-19 free.
For update information please check this website or
Facebook: Coxheath and East Farleigh Residents Group
N.B: Only the activity organiser is required to log into Test and Trace; The organiser is responsible for maintaining a register of who attends the activity.
---
General Enquiries 07443 394615
Sheila Scott: enquiries@coxheathvillagehall.org.uk
Lettings Secretary 07376 633036
Keith Goldacre: lettingsecretary@coxheathvillagehall.org.uk

Treasurer 07821 730451
Christine Mannell: treasurer@coxheathvillagehall.org.uk
Coxheath Village Hall
Official website

Providing facilities for a wide range of social and recreational activities for everyone.

Activities include badminton, bingo, bowls, crafts, gymnastics, dancing, pre-school, ladies' social group, table tennis, pilates, Tai-Chi, football, CALARA activities, as well as facilities for general meetings and parties.

Find us at:
Coxheath Village Hall
Stockett Lane
Coxheath
Maidstone
ME17 4PT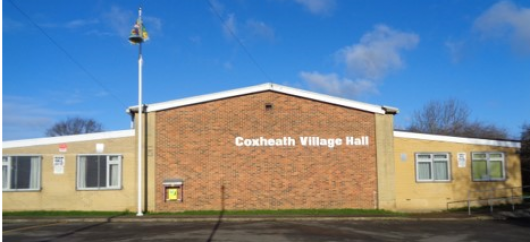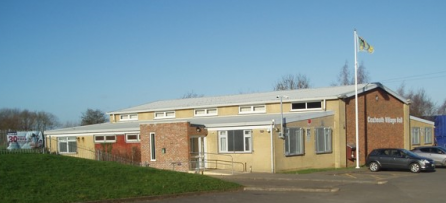 Website sponsored by: Birds Family Funeral Directors