Welcome to Coxheath Village Hall
Anyone who has currently tested positive or been in contact with a person who has tested positive, or been advised that they should self-isolate, MUST NOT enter the hall.

There will be hand sanitizer in place at the entrance to the halls and other various locations throughout the building. Everyone is expected to sanitize their hands on entry into the hall.
Everyone entering the hall must wear a face mask and maintain social distancing where possible.
---------------------------------------------------------------------
It is up to each individual activity leader or event organiser to:
Encourage all attendees to record their visit by scanning the QR code if they have the COVID app on their mobile phones
Maintain a full list of attendees including their contact details which must be kept for a minimum of 21 days
Sanitize the touch points and equipment they are using .
To ensure that attendees wear a face mask, unless they are underage, medically exempt, exercising or eating/drinking, and maintain social distancing wherever possible.
By acting sensibly, it will enable all users to feel safe and be able to enjoy the activity they are attending.
Updated in line with Coxheath Management Officers requirements and/or government guidelines as at 18th December 2021
---------------------------------------------------------------------
With your help and co-operation, we can stay COVID-19 free.
For update information please check this website or
Facebook: Coxheath and East Farleigh Residents Group
---
General Enquiries 07443 394615
Sheila Scott: enquiries@coxheathvillagehall.org.uk
Lettings Secretary 07376 633036
Anita Smith: lettingsecretary@coxheathvillagehall.org.uk

Treasurer 07821 730451
Christine Mannell: treasurer@coxheathvillagehall.org.uk
Coxheath Village Hall
Official website

Providing facilities for a wide range of social and recreational activities for everyone.

Activities include badminton, bingo, bowls, crafts, gymnastics, dancing, pre-school, ladies' social group, table tennis, pilates, Tai-Chi, football, CALARA activities, as well as facilities for general meetings and parties.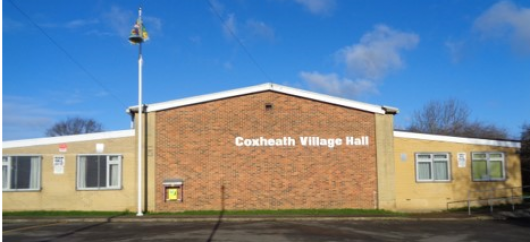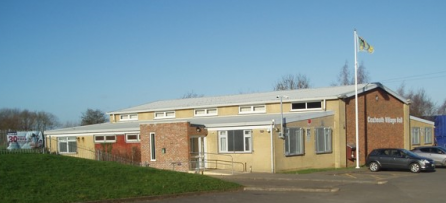 Website sponsored by: Birds Family Funeral Directors